December 28, 2012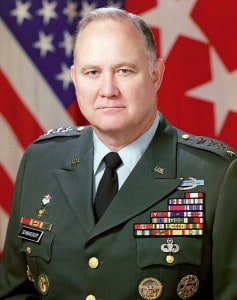 Brother Norman Schwarzkopf laid down his Working Tools today. His work was complete and called home to be with his Lord in heaven.
Bro. Schwarzkopf and his wife, Brenda, had three children: Cynthia, Jessica and Christian.
December 18, 2012
Results of the 177th Grand Annual Communication Elections:
GM – Walter W. Rogers
DGM – Jerry L. Martin
GSW – Michael L. Wiggins
GJW – Wendell P. Miller
GT – Archie Scott
GS – Tom Guest
Committee on Work – Ricky D. Brown
Board of Directors of the Masonic Grand Lodge Library & Museum – W. Vernon
Burke, Jr.
Board of Directors of the Masonic Home & School – Charles B. Cockrell
(5-year term); John Clements – 2-year term).
December 17, 2012
There is a new eFace of the Grand Lodge of Texas!  The Grand Lodge of Texas Internet Committee has spent months trying to redefine the Internet presence of Texas Masonry.
Check it out HERE
December 14, 2012
4 Paws 4 Patriots
"giving back to those who have given so much"
4 PAWS 4 PATRIOTS is a 501(c)(3) non-profit organization established to provide free service dogs to disabled veterans across the United States. We utilize various resources including staff trainers, contract trainers and local animal shelters to provide service dogs, training, and equipment to Disabled American Veterans across the country.
On October 5th, a new VA directive brought about the exclusion of most disabled veterans with PTSD or traumatic brain injury from being able to be reimbursed for the cost and care of their service dogs until at least 2014 when a VA study is scheduled to be completed. The VA has currently suspended that study so completion in 2014 is unlikely.
Without organizations like 4 Paws 4 Patriots, these disabled veterans simply have to do without the life changing and sometimes life saving benefits a service dog can provide. We can't do it alone; we need your help. Most service dog programs need to raise about $30,000 to fund each service dog's training. With the dedicated staff and volunteers here at 4 Paws 4 Patriots, we are able to accomplish the same results with $10,000 in expenses per dog. These disabled veterans rely on the generosity of Americans like you to help provide the funding necessary to accomplish the high level of training each service dog requires.
If you agree with us that every disabled veteran deserves the opportunity to return to an independent and productive life, then join the 4 Paws 4 Patriots team by becoming a contributing patriot. As 4 Paws 4 Patriots is a 501c3 non-profit organization, your contribution is tax deductible..
Have additional questions, concerns? Know a veteran in need of a service dog? Please contact me directly:
Masonically yours,
Tim LeBlanc, Master Mason
CEO 4 Paws 4 Patriots
tim@4paws4patriots.org
www.4paws4patriots.org
November 14, 2012
Brother Shannon Keltz passed away this morning at Covenant Medical Center. Shannon was a member of Yellowhouse Masonic Lodge #841, a 33° and charter member of the Lubbock Valley of the Scottish Rite of Freemasonry and active in the York Rite attaining membership in the Holy Royal Arch Knights Templar Priests. Bro. Shannon donated his body to TTUHSC and there will be NO services for him.
November 13, 2012
A special thanks to Brothers Larry Fitzpatrick and Chris Williams for bringing their traveling road show to Amarillo last Saturday for an excellent Wardens Retreat. Because of the great response by the Panhandle & South Plains masons, they will try to push for a full-length retreat up here next year.  Over 50 brothers attended!
November 9, 2012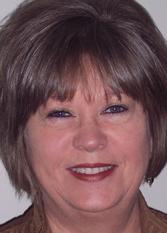 Linda Stringer, Director of the Scottish Rite Learning Center in Lubbock received the Lubbock Masonic Lodge 2012 Community Builders Award for her work with dyslexic children
Proposed Resolutions to be Considered at the Grand Annual Communication, Grand Lodge of Texas 2012
September 22, 2012
Have you ordered your TEXAS MASONS license plates ?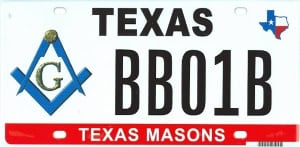 The TEXAS MASONS LICENSE PLATES are now available.
You may order online at the following: