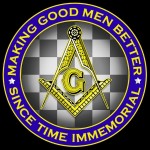 Since December of 1960, the Lubbock Masonic Lodge has maintained a reputation for friendliness and strong degree work.
We currently have approximately 75 members. If you are visiting our website and are interested in Freemasonry, you might just become number 76! If you are already a Freemason and looking for a new home, we encourage you as well to come visit.
Our stated meetings are on the Second Friday of each month, with a meal at 6:30 PM and the meeting beginning promptly at 7:30 PM. Floor practice is Every Tuesday at 7p.m.
VANGUARD AWARD RECIPIENTS
2012-13
2014-15
2015-16
2016-17